DuroMax XP12000E 9500W/12000W Gas 18 HP Electric Start Generator Manufacturer Refurbished
Model:

Duromax

SKU:

XP12KR
Required
Out Of Stock
Manufacturer Direct Shipping
Free Shipping Options Available
No Sales Tax *Except TX*
Price Match On Most Items
Manufacturer Direct
Exceptional Customer Service
Free Replacement Shipping
To place an order over the phone or for immediate assistance, please call (888) 978-4993. For after hours sales please call (888) 999-1522.
| | |
| --- | --- |
| | 100% certified refurbished by the manufacturer |
| | Guaranteed to work like new or your money back |
| | 1 year manufacturer's warranty |
| | Free same or next day shipping |
| | Authorized DuroMax dealer |
Refurbished units are clean condition and look brand new.  Most are unused returns that have never been fired up except during testing.   If there has been prior use, it is very minimal.  Our generators are manufacturer refurbished by Duromax, and come in the box with accessories.  All units are fully tested for performance and guaranteed to work like new.  They come with a one year manufacturer's warranty. Ships to lower 48 states.
OVERVIEW:
The DuroMax XP12000E 12,000 Watt Generator will have you prepared for any power outages. Nicknamed the "BEAST", this unit provides power normally found in home standby units but in a portable package! It will help you to power essential appliances and even comfort technologies during unexpected outages to keep your family comfortable and to live life uninterrupted. Available as either Gasoline or Gasoline/Propane powered, the 12,000 Watt BEAST Generators offer the most versatility and savings all in one package
(2) 120V 20 Amp Standard Receptacles.
(1) 120v/240v 50 Amp Heavy Duty Outlet.
(1) 120/240v 30 Amp Twist Lock
(1) 120v 30 Amp Twist Lock
INCLUDES:
12V Generator Battery
Generator Wheel Kit
Generator Tool Kit
Owner's manual
Only as Strong as Its Core.This workhorse Generator is powered by a 457cc DuroMax OHV Engine that feeds the fully loaded power panel which allows the user to pull up to the maximum 12,000 watts of power. Also on the power panel are individual breakers to prevent overloading and keep everything safe.
The noise reducing muffler also utilizes a spark arrestor making it EPA approved for safe use in U.S. National Parks. DuroMax Generators are perfect for any application where portable power is needed; whether it's because of a natural disaster or needed for camping in the woods, DuroMax will deliver.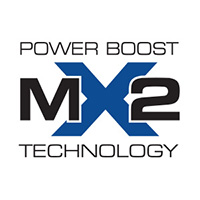 Power Boost Technology:Double the 120V power for Applications and RV's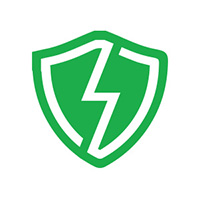 Surge Arrest: Protects your generator from power surges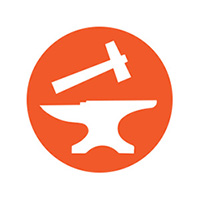 All Metal Construction: Built tough to last even on the roughest job sites.
Extended Runtimes: Up to 10 hours on a full tank of gasoline


SPECIFICATIONS:
| | |
| --- | --- |
| Sku | XP12000E |
| Brand | DuroMax |
| Max AC Output | 12,000 Watts |
| Rated AC Output | 9,500 Watts |
| Engine Displacement | 457cc |
| Horsepower | 18 Hp |
| Amperage | 79.2A / 39.6A |
| Current | 120v/240v AC and 12v DC |
| Max Torque | 21 ft-lbs. |
| Run Time at 1/2 Load | 10 Hours |
| Fuel Tank Capacity | 8.3 Gallons |
| Start Type | Electric / Recoil |
| Decibels | 72 dB(A) |
| Shipping Weight | 340 lbs. |
As a DuroMax authorized dealer, we offer a 1 year warranty on this item. DuroMax Power warrants to the original purchaser that the mechanical and electrical components will be free of defects in material and workmanship for a period of three years.  DOA units will be replaced at no charge. 
| | |
| --- | --- |
| | Thousands of units sold with very happy customers and feedback |
| | Refurbished products come directly from the manufacturer, so you can be certain of the quality |
| | Refurbished products are restored by the manufacturer to the same rigorous standards as those set for new products |
| | We offer extended in-home warranties that can be longer than the manufacturer warranty for new items |
| | Each unit is individually tested for performance, whereas only a small subset of new units are tested |
---
More from this collection